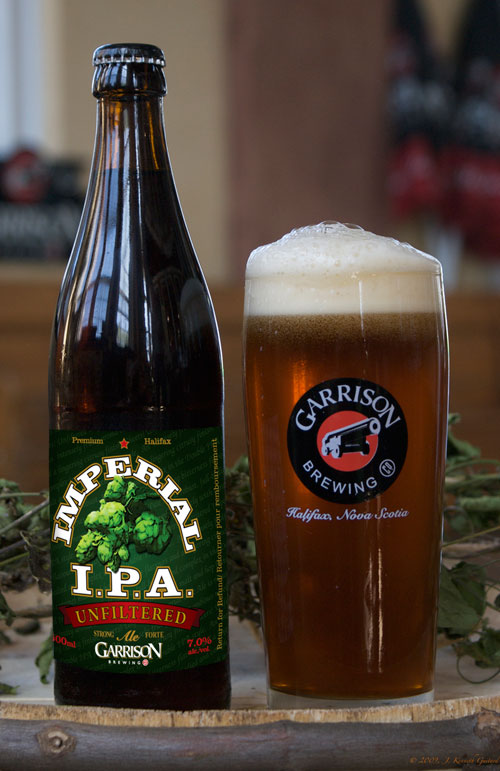 For those who have been following the Free Our Beer project, you know that Garrison Imperial IPA was accepted into the LCBO's upcoming Autumn seasonal release program at the beginning of the year.  Well, it's about to finally hit the shelves!
It's been a long road to get here – from the initial submission, to the required paperwork, label re-designs and package analysis, but we made it. On Friday the LCBO held a media tasting for the Autumn and Halloween beer releases, and there was Garrison IIPA, alongside all the other fine beers coming to the shelves.
This release is significant as it's representative of our goals to help bring better beer to Ontario, while at the same time being able to inform the citizens of the province about how the LCBO processes work.  But all that aside, it's a fantastic beer and one that we feel beer drinkers will really enjoy.
Not to be self-serving, but if you like the Garrison IIPA – please buy it! The LCBO takes into consideration when making their beer purchasing decisions how a beer sells – they are a business after all.  And as the LCBO mentioned to me earlier – future decisions about Garrison beers will be affected by how IIPA performs at retail.  Side note: the LCBO has already rejected Garrison's Hop Yard Pale Ale, presumably (in part) due to the same rationale.  So if you want to see more Garrison beers in Ontario, get yourself a handful of bottles when you see them!
Garrison IIPA will be part of the Autumn seasonal release which officially begins hitting LCBO shelves on Monday, September 13th.  You can use LCBO.com to help find which stores will be carrying it.  Garrison IIPA will be available in single 500mL bottles for $4.25 each.