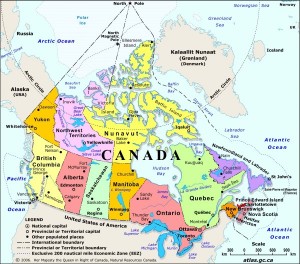 It's been a little while since our last post at Free Our Beer, but it isn't due to lack of things happening. There's lots going on and some interesting news will be announced soon.  But I thought I'd post up some quick tidbits of things on the radar in the Free Our Beer world across the country.  First up, in Ontario:
Our first beer to be released at the LCBO, Garrison's Imperial I.P.A., came and went pretty quickly as part of the Autumn release.  It sold very well as part of the release and I think it's safe to say a sure-bet for next year's Autumn release again.  Thanks to everyone who bought the beer, and if you can't wait until next fall we'll be continuing with private orders throughout the year.  Watch The Bar Towel for the latest.
Over at The Bar Towel, our recent bus trip to the Blue Monk in Buffalo, NY was featured in the Buffalo News, which included a mention of Free Our Beer.  I had a nice discussion with the author of the article after the trip and he was genuinely interested in how things worked in Ontario.  Compared to the generally open rules around beer in New York state, when compared to a place 'just across the river' it is certainly very different.
Now let's show a little love to our fellow Canadian beer lovers, as there's some interesting things brewing in the West:
As tipped off by Bar Towel writer Derek Hyde, Kelowna MP Ron Cannan recently introduced a motion in the House of Commons to amend our federal liquor laws and allow direct purchasing of wine from wineries by consumers.  There's a post over at the Just Grapes blog that mentions this news as well and hints towards beer being included.  Although this is certainly a positive move towards liquor law reform, it's important to point out that this motion is specifically wine.  Wine has traditionally been a politically safer subject than beer and this seems to be the case still.  In fact, after seeing the news I sent a quick note to Mr. Cannan who promptly wrote me back on the subject:
"My motion deals specifically with wine but it's quite possible that if the law is ever changed pressure might come to bear for other types of beverages, especially those from small craft brewers."
So if this motion gains traction and ever becomes law, unfortunately beer is excluded. However, its a step in the right direction for sure.  Would be great to be able to order from craft breweries directly at some point in the future, but we need to include beer in the conversation alongside wine when liquor reform is concerned.
In neighbouring Alberta, the provincial liquor commission strangely and quietly introduced a new policy that has banned the sale of any beer over 11.9% alcohol/volume.  It was reported in the Fast Forward Weekly blog and just this week hit major media with a story and radio segment on CBC.  The CBC story has generated a lot of talk and rightly so.  This policy is completely ridiculous and demonstrates a total ignorance of craft brewing.
A representative from the liquor commission claimed in the CBC radio segment that "social responsibility" was one of the reasons behind the decision.  Certainly sounds familiar for us in Ontario but thankfully there isn't any kind of regulation that exists of the sort here (although there is an alcohol limit on brewpub-produced beers).  For a province that seemingly has the most open system regarding alcohol in Canada (their alcohol system was privatized in the '90s) this is truly unfortunate for beer lovers in Alberta.  We at Free Our Beer support full access for craft beer drinkers all across the country and we'll watch this story closely and assist however we can.