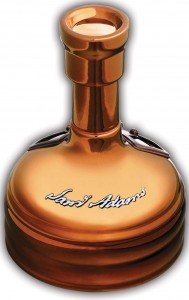 There is a story in the National Post that Tim Hudak, leader of Ontario's Progressive Conservative party, was discussing how pricey beer was, referring to the minimum retail price that the LCBO sets for beer in the province. What isn't discussed in the article, however, is that the LCBO has in fact released in the last couple of months its most expensive beers ever.  But we believe that's a good thing for beer connoisseurs in Ontario.
The last few months has seen a slate of beers released by LCBO with prices unseen on shelves in the past. As part of the Harviestoun brewery feature, Ola Dubh 40 was sold for $18.95 per bottle. In the recent Norrebro brewery feature, Little Korkny Ale is selling for $21.95 per bottle. The upcoming Sam Adams Infinium will be sold for $14.95 per bottle. And the mother of them all, the Sam Adams Utopias lottery offered 70 bottles at a walloping $115 per bottle.
Not only are we seeing more and more super-premium beers with prices to match, but we're seeing something just as remarkable. They are all selling. Fast.
Why is this a good thing? Well, its indicative that the Ontario beer drinking market is accepting to more premium-priced beers, which bodes well for the mission of Free Our Beer. You see, if we are to be successful with a goal with any form of private beer retail – drinkers will need to pay higher prices for good products.
We've been blessed in Ontario with some of the best prices around for premium products. Just this past Winter Warmers release saw Aventinus Eisbock sell for $4.25/bottle, St Bernardus 12 for $3.45/bottle and Traquair Jacobite Ale for $2.80/bottle. Incredible prices, really. But that's what you get with the LCBO, "one of the largest single purchasers of beverage alcohol in the world". With that kind of buying power comes negotiating strength, especially when you're the only game in town for wine and spirits, and basically the only game for premium beer.
What would happen if there were private retail? Imagine for a second a cool specialty beer store on Queen Street (I certainly could). They could stock all kinds of funky stuff from Canada and abroad, free to bring in unique one-offs to satisfy even the most discerning connoisseurs.  This would be awesome and many drinkers could agree.
But this would also be a store that could only order smaller quantities of beer, thereby raising freight costs. And small orders would hinder buying power, further raising costs. And the lack of scale efficiencies like a large organization would have could lead to various other overhead costs. That would all result in bottles of beer that are higher than what we see at the LCBO currently. Go to any private store in the US or Canada and you see this.  This past weekend I was in a small bottle shop in Quebec City and they were selling beers from its own province for upwards of $25 per bottle.  In the US domestic premium beer often sells for $10+ per bottle, and that's not even looking at the imported brands.
The LCBO has been doing some good things recently to push craft beer forward, and one of these initiatives is testing the waters with these super-premium and expensive brands. And this test is scoring an A+, as evidenced by thousands of entrants into the Sam Adams Utopias lottery and Norrebro hardly being able to stay on the shelves.
Our attention shouldn't be on the cheap beer, but on the expensive stuff. It's having Ontario beer drinkers increasingly more comfortable with paying for quality that will help beer connoisseurs in the long run.