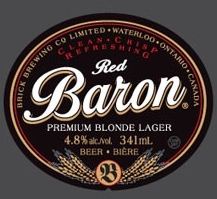 Today Brick Brewing announced that Labatt Brewing has sued them over trademark issues between Brick's Red Baron brand and Labatt's Brava brand.  The announcement certainly raises an eyebrow regarding the conflict of interest that our beer retail network is owned by the major breweries (48.5% Labatt, 48.5% Molson) and their products dominate the network at the same time.
The news release says how Brick paid to participate in a Beer Store lobby display program, and also an additional fee for TBS to sort Red Baron's bottles (since they are non-industry standard).  In effect Labatt is taking fees with one hand as TBS owner then asking for more with the other hand as a TBS competitor to Brick.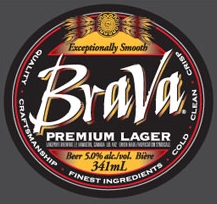 The release also points out something we've raised here before, that consumers generally have to ask for Brick by name.  The label wall and general lack of shopping experience creates an environment where consumers can't browse for beers at TBS, only look at their label on the wall.  This certainly favours beers that consumers already know as they are less likely to try something new when they can't see it.
It is troubling to think that a brewery needs to watch its back not only from competitors but also the very distribution network that it relies on for its sales.  A suit such as this could cause business hostilities between Labatt and Brick.  Unfortunately in the restricted beer marketplace that we have in Ontario Brick would have very few options to sell elsewhere, so in effect they are stuck with them.
You can discuss this issue on The Bar Towel forum here.